Commercial Foundation Repair In Colorado
Let Peak Structural lay the groundwork for a quality, long-lasting, commercial construction project.

Contact us today for product availability, pricing, and technical information on creating sustaining structural support in Littleton, Aurora, Denver, Arvada, Golden, Brighton, Broomfield, Boulder, Englewood, Westminster, Commerce City, Thornton, Wheat Ridge, Evergreen, Fort Morgan, Morrison, Windsor and the nearby Colorado area.

Foundation Support Solutions for all Commercial Construction Projects
As a member of the Foundation Supportworks, Inc. (FSI) international network of contractors, Peak Structural offers a complete line of foundation products.
We specialize in the remedial repair of existing structures as well as end-bearing deep foundations for new construction applications.
Peak Structural has exclusive access to a battery of foundation support products, including all of the following:
Operating throughout Colorado, Peak Structural specializes in foundation support for new construction of all types, including commercial, residential, government, and municipal buildings, as well as all other structures.
Authorized Foundation Supportworks Commercial Dealerships
As a
Foundation Supportworks Authorized Contractor,
Peak Structural is connected to an international network of certified
foundation repair contractors
.
Foundation Supportworks is an international foundation repair contractor network serving the United States and Canada. Each FSI dealership is trained at either of two international headquarters -- one located in Omaha, Nebraska, and the other in Seymour, Connecticut, USA.
The Foundation Supportworks Contractor Network was founded on simple principles: integrity, quality, and service. To this end, the network maintains certified geotechnical and structural engineers to manage product design and quality assurance. FSI's engineers are dedicated to providing ongoing dealer support, working closely with the dealerships and supporting their commercial and residential project issues, such as product capacity and design.
It is our goal to provide innovative solutions within the foundation repair industry that are appropriately tested, professionally installed, and perform the way they were meant to. Contact Peak Structural today for product availability, technical information, and pricing.
Contractors You Can Trust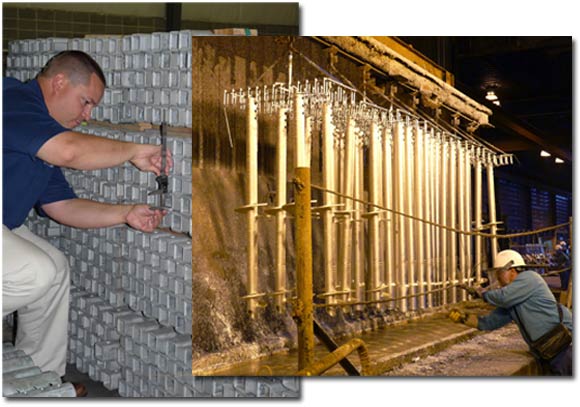 All Foundation Supportworks, Inc. manufacturing facilities are fully ISO 9001 certified and are approved by the Canadian Welding Bureau. All galvanized steel products are manufactured in accordance with ASTM A123 & ASTM A153 standards for hot-dip zinc coatings.
Each product is routinely spot checked by certified engineers to ensure precision and quality workmanship.
The Foundation Supportworks network believes in conservative standards and procedures in testing. Their design engineers and specifiers maintain realistic expectations about how products can be expected to function in actual field conditions.
Where design and testing standards exist, such as with ICC Acceptance Criteria 358, our products are designed and then tested in accordance with those standards. Where standards have not yet been established, Foundation Supportworks strives to provide appropriate testing to accurately establish realistic product capacities.