Cracked & Bowing Foundation Walls -
Wall Anchor Solutions in Colorado
Cracking, bowing, and leaning basement walls can be dangerous. As a homeowner, you should be concerned about the structural integrity of your home. How to fix it is an entirely different problem. A foundation repair is necessary, but what is the best method?
Some homeowners think a total wall replacement may be necessary, not realizing how costly, disruptive, and messy this solution can be. Even worse, the problem is likely to happen again. Other solutions take up valuable space in the basement and offer no opportunity to straighten the wall over time. Peak Structural has the solution.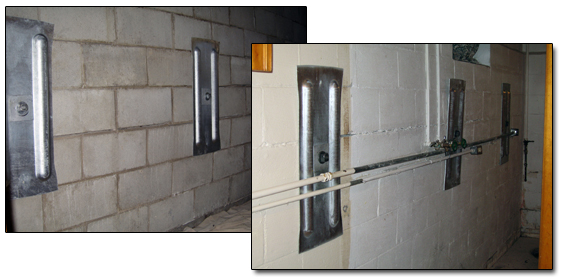 Peak Structural uses durable galvanized steel wall plates and earth anchors that are connected by a high-strength steel rod to permanently stabilize basement or foundation walls. Our wall anchor system stabilizes a foundation wall and also offers an opportunity to straighten it over time, restoring structural integrity to a home.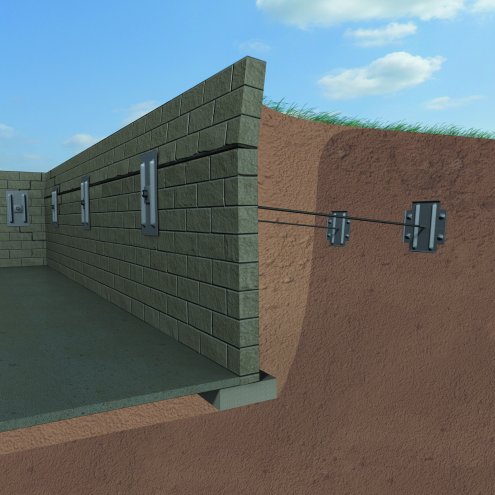 Installation of the Supportworks' Wall Anchor system requires minimal disruption to landscaping and can be installed to avoid patios, decks, and sidewalks. Installations can be performed year round and are usually completed within one day.
Contact us today Get a Quote on cracked and bowing wall repair in the Arvada, Littleton, Aurora, Denver, Westminster, Englewood, Brighton, Boulder, Broomfield, Golden, Wheat Ridge, Thornton, Commerce City, Windsor, Fort Morgan, Morrison, Evergreen area today.