We now offer CE Courses!
Crawlspace Repair Science CE Course (2 Credits)
When: December 12, 2017, 10AM-12PM
Where: 707 County Line Road
Palmer Lake, Colorado 80133
Fix It To List It Realtor Division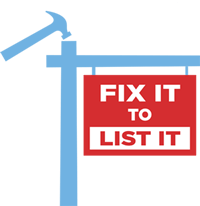 At Paul Sutton's Peak Structural, our Fix It to List It specialists know that real estate professionals have unique needs because of their industry. We understand the sensitive nature of a transaction when a concern is raised by an inspector or potential buyer. We also know that you are working under strict deadlines that need to be met. Our goal is to respect the interest of all parties involved and help you successfully move towards closing.
Here's how working with our Fix It to List It team can benefit you:
All these benefits listed can be obtained for a $250 Fee. This fee is deducted from the cost of the project if the client chooses Peak Structural to perform the work. This fee will be collected upon arrival via check or credit card or can be prepaid when scheduling the estimate. Evaluation includes proposal of repairs within Peak Structural's work scope.
Best of all, you make money when you let us save your deal!
Our Fix It to List It specialists look forward to the opportunity and privilege to work with you.
Contact us for your estimate at 1-800-594-9877.
Contact Us For An Estimate
For a no-obligation estimate, please complete the quick form below. Peak Structural, INC. will contact you shortly to schedule an appointment
Privacy Statement: Your privacy is valued! Your personal information will be kept confidential and will not be redistributed or shared with any third parties.